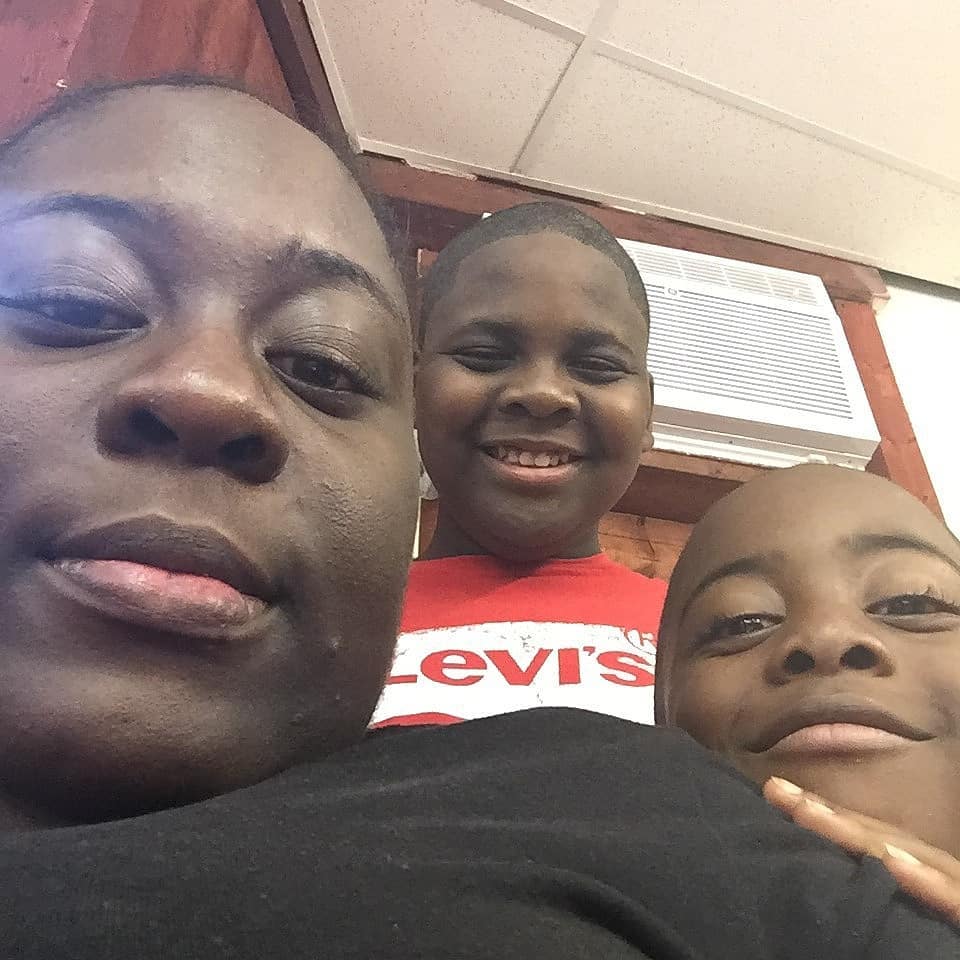 Meet the Peterson Family from Detroit, Michigan! KRLL has chosen them to be our Holiday Adopt a Family. We choose them over MANY applicants thru an organization called Volunteers of America.
Mom, Claudia, is on disability so she has a hard time providing for her two boys, but she makes do and you can tell by those smiling faces! KRLL would like to make this holiday extra special for this family. We will say this family stuck to needs more then wants on their wishlist which made them even more endearing.
Brandon is her oldest son at age 10. Brandon wears boys size 16 or XXL in clothes and wears size 9 in men's shoes. He likes Power Rangers, card games and has a passion for slime! Ok so that part is gross, but hey he's a kid…all kids like slime. Brandon's favorite color is Blue.
Marques is her youngest son at age 7. Marques wears size 5 or Small in clothes and he wears a boys size 13 shoe. He likes Paw Patrol, trains, puzzles and playdough. Marques' favorite color is Red.
Mom Claudia loves the color pink. Claudia wears 20/22 in tops and size 16/18 in bottoms. Her shoe size is 10. She was so sweet to talk to and we know her family is over the moon they got chosen!
They all need winter clothes and we know winters can be tough in Detroit. The family could use some new towels, dishes and pots and pans. KRLL is hoping to get them new bathroom sets for both mom's bathroom and the boy's bathroom. The family could all use new bedding. Mom takes full and the boy's are twin's respectively.
KRLL will also be providing them with the means to have a good holiday meal, complete with turkey, ham, sweet potatoes, potato salad, and dressing! Plus we are sure we can add to that list.
Now what can you do to help? There are a few ways:
1. Well on our website here – in the SHOP area is a place to do a donation for $5 or $10. If you want to do more just choose the quantity to make it add up to what you want to give. If you do – put FreeShipping in the coupon code area so you aren't charged for shipping.2. You can go back to home and click on donate and donate what you would like – just put ADOPT a FAMILY in the notes section.3. You can send gifts or gift cards. If you would like to do that option, please PM us via our Facebook page so we can provide you with an address to send it to.
Now with all that said, two of our KRLL board members are going to PERSONALLY deliver the items and when they do, we will go live or record it for everyone to share in the happiness. We have personally talked to Claudia and she is SO happy we chose her family.
Please help us make this awesome for them! Much love and God bless.
Please follow and like us: