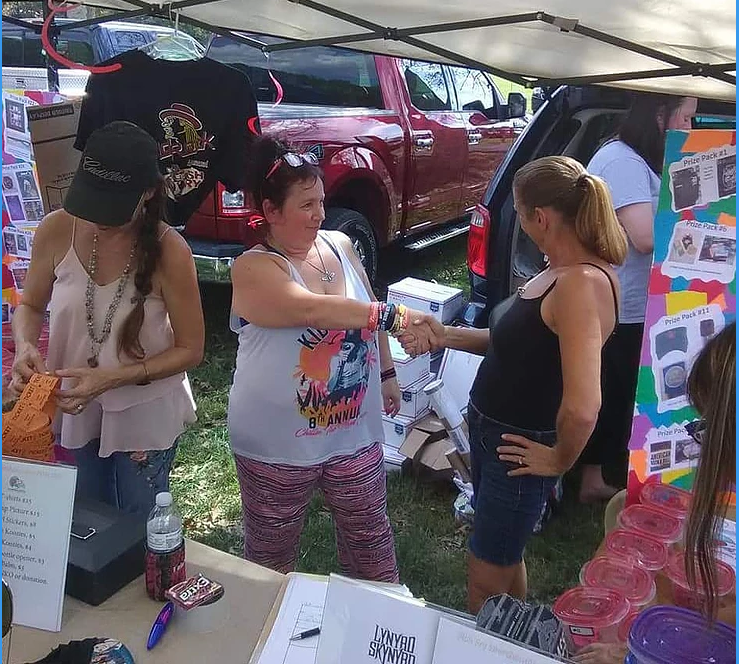 Good Sunday morning Life Liners. Some have been questioning HOW we do what we do. Honestly it can't be done without you. This family is so wonderful to be a part of.For the record – we raised $4097 dollars in merchandise and raffle sales total. How we arrived at the amounts given to Project Scissor Gait and Amber Reineck House are in the photos – we tried to keep a decent tally but the booth could get busy and we may have forgotten a sale or two so we rounded the figures up!
As far as the non-perishables, winter coats and dresses: Non-perishables valued in at around $500 in groceries. Winter coats valued in at around $400 with 25 coats collected. Dresses count was around 150 dresses with a value of over $70K.

A big shout out to Live Nation Concerts for donating those Lynryd Skynryd Tickets!
Again thank you Kid Rock family for being so generous!
Please follow and like us: