Mission Statement and Member Pledge
MISSION STATEMENT
In the wake of natural disaster and personal tragedy, The Kid Rock Life Line is dedicated to providing immediate, essential support, comfort, and encouragement to fellow members of the Kid Rock community by monitoring and assessing incident reports, collecting and distributing funds and essential items, and being a constant, dependable line of communication. To better achieve these goals, the KRLL will soon introduce an annual dues program, with benefits and privileges. 
MEMBER PLEDGE
As a member of The Kid Rock Life Line, I pledge to:
Read and support the group's Mission
Periodically check group activity for news and information
Alert the group when someone is in need of assistance
Respond to those in need in whatever manner possible
Refrain from posting material that is disrespectful, harmful, and/or not related to the KRLL Mission
GROUP DESCRIPTION 
Created and maintained by proud members of the Kid Rock family, The Kid Rock Life Line is online, all the time, and seeks to continually preserve the group's Mission. Individually, we pledge to pitch in however we can: some contribute money; some offer a friendly ear (or keyboard) in the middle of the night; some send care packages with food or toiletries or clothes or blankets or toys or all that and more; some even share the roof over their head, the shirt off their back. We're here to spread the love to our Kid Rock brothers and sisters – in other words, we're here for YOU!
A personal tragedy is a dramatic life changing event that occurs in one's life that is beyond their control (e.g., loss of home due to a natural disaster, loss of close relative, car accident involving injuries, or diagnosis of terminal illness).
A natural disaster is the effect of a natural hazard (e.g., flood, tornado, hurricane, volcanic eruption, earthquake, heatwave, or landslide). It leads to financial, environmental or human losses.
** The Kid Rock Life Line Board of Directors votes on the type of assistance someone will get after an application for assistance is received.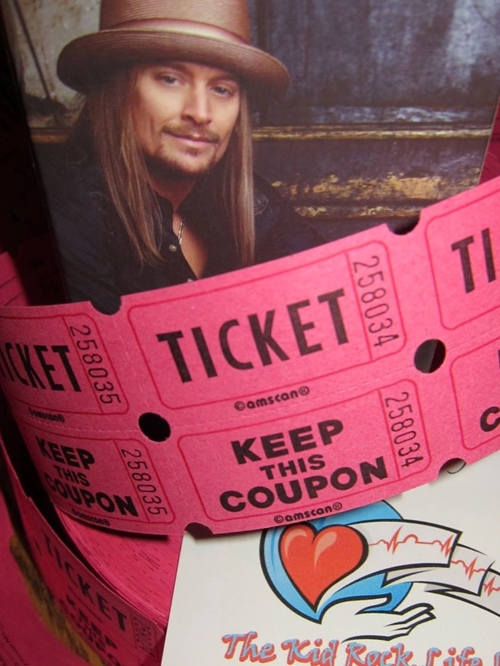 If you'd like to donate...
If you want to send a donation, please note we are LLC but we have not received a 501(c)3 status yet.  But know that 100% of funds go to aid and send comfort gifts for anything covered by our mission statement, if we know know about it.
If you have a need that is covered by our mission statement, you can fill out our application for assistance and the board will vote on any aid and amount.
If you want to donate, please click the donate button.